Bottle and Tub Fill and Finish
.
Work with Central Pharma and you can expect flexibility, respect and excellence.
Our high quality bottle and tub fill and finish packing processes offer clients a range of expert services and solutions.
Fill and finish processes include fully automated and semi-automated options, in managed environments, with clinical labelling and data coding. All of your bottle and tub filling and finishing requirements will be carried out by diligent and experienced packaging teams.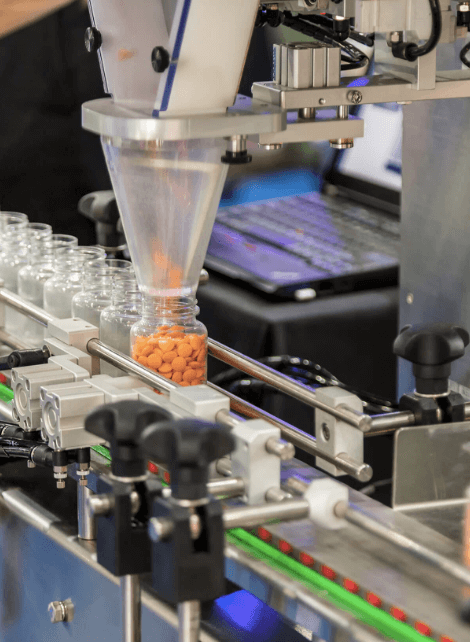 Overview:
Fully automated and semi-automated filling options
In-line application of a variety of capping and closure systems
In-line labelling and coding of variable data
Automated cartoning & PIL insertion
Induction heat sealing
Check-weighing
Serialisation and aggregation at end of line
Dust extraction units for uncoated or dusty products
Air handling units to ensure optimal packing environment
Dosage forms
Bottle and tub dose packing is suitable for many types of dosage form, from solid oral to powders and liquids, in a variety of quantities and weights:
Tablets
Caplets
Hard-shell capsules
Soft gel capsules
Liquids – 5ml to 5000ml
Powders – 10g to 5000g
Want to know more?
If you have any question about our packaging services, get in touch today and find out how we can be your intelligent pharmaceutical partner.
Speak to the team