Cell and Gene Therapy
Logistics & Warehousing
We provide specialised warehousing and logistics services to cell and gene therapy organisations.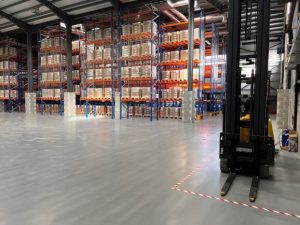 Our specialist logistics and warehousing services help negate supply chain bottlenecks, enabling you to focus on developing and manufacturing both clinical and commercial scale therapies.
Activities are performed under GMP conditions and in appropriate cleanroom environments where required. We are delighted to provide cleanroom kitting via a qualified process. Cold chain storage (up to -80 degrees) and shipping, including monitoring is also available.
Our innovative cell and gene therapy logistics and warehousing capabilities are scalable across multiple sites to offer optimal capacity and flexible transport solutions, supporting the fast-growing and time-sensitive demands of the cell and gene therapy manufacturing landscape.
Want to know more?
If you have any question about our cell & gene therapy warehousing and logistics services, get in touch today and find out how we can be your intelligent pharmaceutical partner.
Speak to the team