Pick and Pack Fulfillment
.
We offer pick and pack services for pharmaceutical products, down to unit pack level.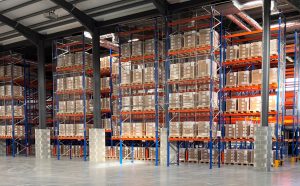 Experienced customer service teams handle order receipt and processing, and manage time and temperature sensitive logistics via our approved transport vendors.
Our diligent warehouse teams pick and pack products ensuring appropriate, high quality tertiary packaging is used for full protection during transportation, ensuring that your products arrive with customers in perfect condition.
Where possible we offer sustainable packaging solutions to our clients. We operate an in-house packaging recycle plant to help create a circular ecosystem for reduced waste and increased efficiency.
Want to know more?
If you have any question about our packaging services, get in touch today and find out how we can be your intelligent pharmaceutical partner.
Speak to the team