Our secondary packaging is designed to protect and display products whilst meeting stringent client requirements and specifications.
As well as protecting your primary packaging, secondary packaging meets all regulatory compliance, is designed for easier storage and administration, and for eye-catching retail display and brand projection: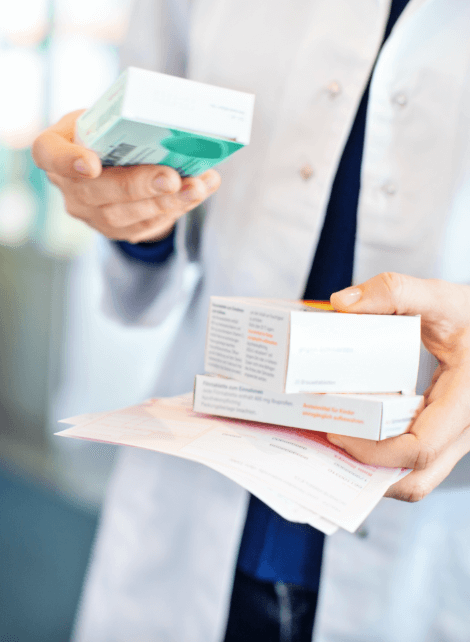 Overview:
Fully automated, semi-automated and manual packing of primary-filled units
Bright labelling of pre-filled and sealed ampoules and vials
PIL insertion
High-potency, cytotoxic, penicillin, hormone, and Schedule 1-5 controlled drugs
Serialisation & aggregation
Primary-filled units handled
We design secondary packaging to easily and safely accommodate our primary packaging solutions for all dosage forms:
Blisters, bottles and tubs
Ampoules, vials and other sterile-filled units
Sachets
Pre-filled syringes and tubes
Medical devices
Want to know more?
If you have any question about our packaging services, get in touch today and find out how we can be your intelligent pharmaceutical partner.
Speak to the team