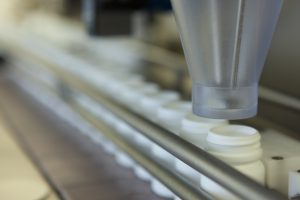 Explore more
Our company offers a diverse range of blister packing solutions that are tailored to meet the unique specifications of each customer
.
The blister packing process is fully automated using state-of-the-art manufacturing technology. Use our bespoke tooling and design services or choose from an extensive library of existing tooling configurations for faster time to market.
We provide a variety of blister packing machines, including specialist, manual, and fully automated options, that are perfect for small to high-volume batch runs. We offer a wide range of services, such as tooling configurations, bespoke design, blister pack printing, automatic secondary cartoning, and patient information leaflet (PIL) insertion, all of which are designed to help speed up the time it takes to bring your product to market. Our AI camera inspection and product feed systems guarantee accurate product tracking and inventory management. Lastly, we provide serialisation and aggregation at the end of the line.
We only use high-quality materials from approved suppliers, all of which offer varying degrees of protection from oxygen, light, heat and moisture to meet the desired stability conditions. 
Wondering what happens after usage? We are committed to providing blister pack recycling by 2030.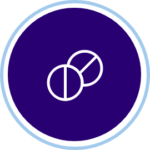 Tablets

.
Hard-shell capsules

.
Caplets

.
Soft gel capsules

.
Accreditations & Licences

.