Explore more
Our secondary packing is designed to protect and display products whilst meeting stringent customer requirements and specifications
.
In addition to protecting your primary packaging, secondary packaging is designed to meet all regulatory compliance standards while also providing easier storage and administration. Furthermore, secondary packaging is ideal for enhancing retail displays and projecting your brand.
Our secondary packing is ideal for high-potency, cytotoxic, penicillin, hormone, and Schedule 1-5 controlled drugs. We offer fully automated, semi-automated and manual packing of primary-filled units. Efficiency is improved with bright labelling for pre-filled and sealed ampoules and vials, inserting patient information leaflets (PILs), and using serialisation and aggregation to reduce time to market.
Primary-filled units handled
.
We design secondary packaging to easily and safely accommodate our primary packing solutions for all forms:
Blisters, bottles and tubs

.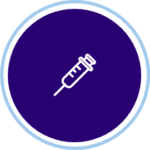 Pre-filled syringes and tubes

.
Ampoules, vials and other sterile-filled units

.
Medical devices

.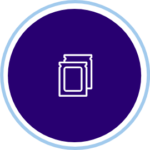 Sachets

.
Accreditations & Licences

.